What's Your True Hogwarts House?
I'm sure you've done an infinite amount of quizzes that tell you your Hogwarts house (whether if they're official or not), and I'm sure that you have gotten different results. And I'm also sure that you've done the Pottermore quiz more than once, and you've gotten different houses on that too. AND I'm sure you tell people something along the lines of, "Yeah, I got Ravenclaw the first time, but I re-took it and got Gryffindor. So I identify as a Gryffindor"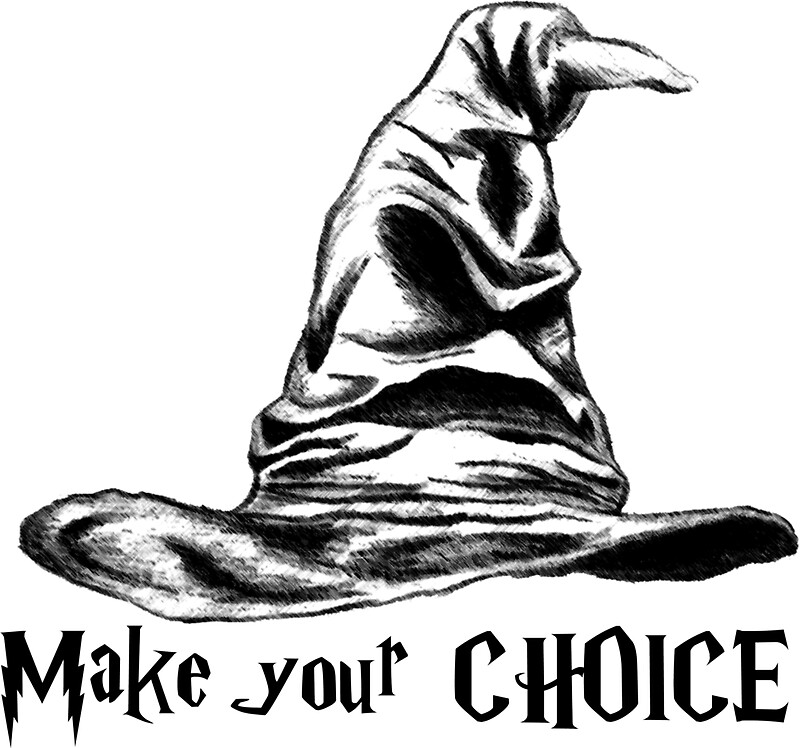 WELL, let me tell you, YOU CAN'T DO THAT!!!!!
IF we somehow got some portal gun…
…and went to some dimension where the wizarding world is real, the Sorting Hat only sorts you ONCE. This means that the first house you are sorted into is your TRUE house.
Now, I'm sure someone's going to say something like, "Yeah, but people change over time so their personalities won't fit that house anymore." And I say to that: Does that mean that after Peter Pettigrew betrayed his "friends" and joined Voldemort, the Sorting Hat should have been like, "Hey you coward, your no Gryffindor. Identify as a Slytherin now!" If that actually happened it would be ridiculous. And if that had happened the sorting hat would have told Sirius the same thing, then years later been like, "Whoops, my mistake. Guess you are a Gryffindor after all!"
This is why the FIRST result you get on your Pottermore quiz is your TRUE house. And I hope this helps make the world a better place by cleansing your indecisive minds.